RockJem.com / Index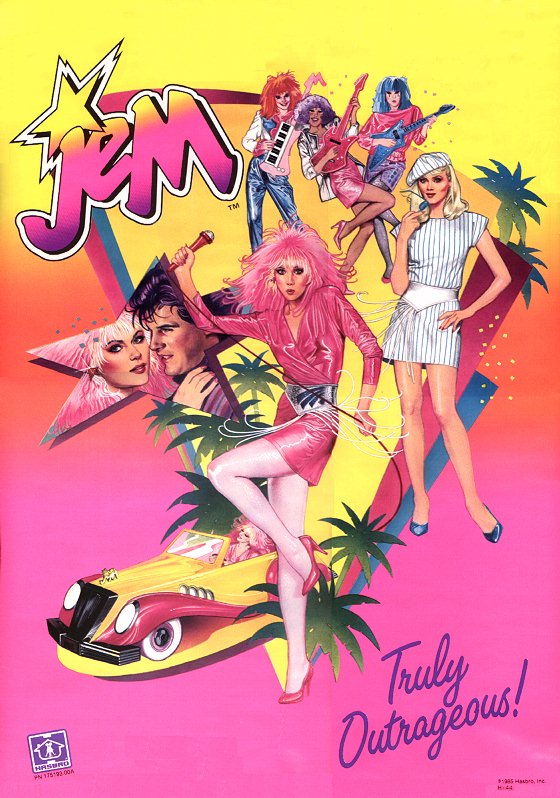 With a pair of microprojector earrings and the words "showtime Synergy", Jerrica Benton's holographic computer transforms her into the "truly outrageous" Jem, the pinkhaired singer of the band The Holograms.
This fansite was started over 21 years ago, as a tribute to the 1980's musical animated TV-series and doll line, and to the people and companies that made it all happen.
Here you can find in depth guides to the cartoon, reviews of the collectibles, behind the scenes material, and other fun and informative features. And be sure to check back for updates about it all.
Have fun exploring this site, and be sure to check out the blog!
News & Updates:
November 7, 2018
The by far biggest update in the 21+ years of Rock Jem happened yesterday. Announced on the Rock Jem Tumblr blog (which you can also find a link to in the contents above).
This is only the beginning! Rock Jem is more active than ever, and will do another update each week. So keep an eye out at the Rock Jem Tumblr blog if you don't want to miss alot of random fun stuff and even things that no other Jem fan knew before. Every single update will not be announced though, so also check out the pages of this site for surprises every now and then.
November 2, 2018
Checked Tumblr lately?
June 22, 2017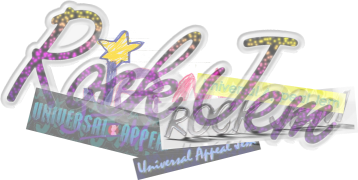 Time for an update! Infact there has been lots of unannounced updates continuously on this site! Did you notice them all? Well some were announced in the Rock Jem blog.
It became a little overwhelming to keep up with all the amazing official events going on in recent years for Jem. Many things deserved attention, while at the same time the original people behind Jem continued their careers with exciting news, and it's hard to keep all of this up for 20 years or choose what to concentrate on. Especially while finding time to update existing features about the classic Jem cartoon and products, which is also a big part of the heart of this site. Yes this site celebrates it's 20 years anniversary this year!
Instead of trying to do it all, this site will concentrate on continuing the features it does best, which are the features currently available on this site. There are enough people out there who are great at reporting Jem news, creating new fanprojects, and artistic features. This site will still try to be attentive with announcements and links and every now and then, and you're very welcome to post on the message board.
Thanks everyone who has participated on the journey for the last 20 years, and hopefully you will continue to come back for some exciting development in the upcoming 20 years and beyond! Alot of interesting updates are coming up!