Integrity Toys signed up as the official licensor of the Jem doll line for a fourth year and promised a "vibrant lineup of hot dolls" for the 30th anniversary year of Jem, 2015. With never before released dolls based on the cartoon, and "many highly anticipated fan favorite looks" for Jem herself.

Being the 30th anniversary of the cartoon, this was a big year for the Jem brand, the year when the Jem comic and the live action movie had their premieres. Other companies joined in to celebrate this year aswell, like ShopBop, Manic Panic, Sephora and several others.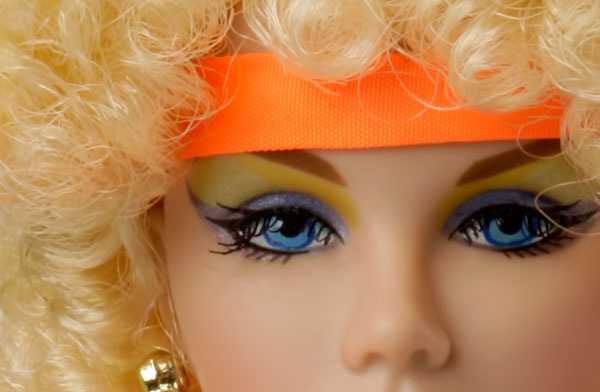 Integrity Toys already before 2015 started, on December 6, 2014, had offered an early sneak peak of a future doll, which was officially announced in 2015, Lindsey Pierce! A very appreciated character among Jem collectors.
This year was the first to offer us some substitute Jem dolls, which most of us could agree on resembled Jem characters enough, and characters which we later would realize would never be released officially before the line ended. The W Club membership ugrade doll Ollie Lawson, which became many Jem fans' Jeff Wright, and Jacqueline O'Rion who became our Jacqui Benton.
On June 9 Business Wire were actually first to reveal two appreciated male characters that are becoming dolls by Integrity Toys. Anthony Julian and Craig Phillips.
Then we got another male doll, Eric Raymond released for the first time ever in doll form.
On top of this, we got four looks of Jem herself. One of which was an exclusive for ShopBop which were doing a Jem line this year, and one was a San Diego Comic-Con exclusive with a Jerrica Quick Switch head and a very special box.
So this turned out to the be the year of Jem herself mostly, with more looks for Jem than any other year, aswell the year of male Jem dolls with three official releases.
Among collectors, there was a slight change in attitude, perhaps more noticable this year than before. Jem IT collectors went from appreciative observers of a high quality line they never expected to happen, to having spent money on lots of dolls, and finally understanding they could have some impact on what dolls were released. Especially now that this line had gotten beyond the most logical looks, and they were starting to see more responsiveness from IT. It caused some tension among collectors, because they didn't know how many more years we could hope for this line to last, since it had already outlasted the 80's line in most senses. None of them knew if IT intended to extend the line beyond Jem's 30th anniversary. And most still had alot of very personal wants. Many collectors saw any release as a either a perfect option for themselves, or a letdown because it meant it stole one of the spots from another wish they had, and some completists were annoyed because they felt they had to buy characters/looks they didn't prefer.
Off-site sources of Integrity Toys, their Jem line, and where to purchase some of them:
Please do not repost the promotional pictures from this
page anywhere without permission from Integrity Toys.