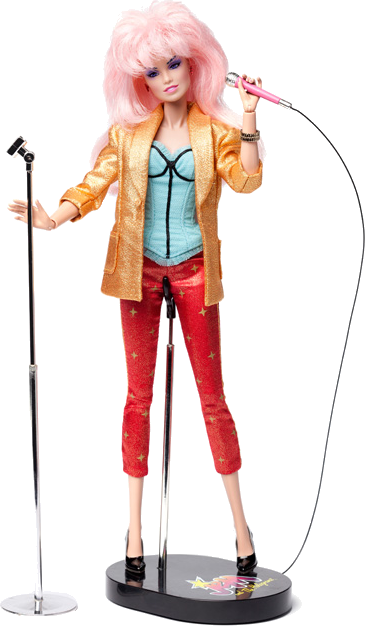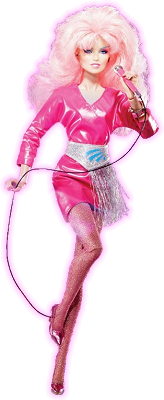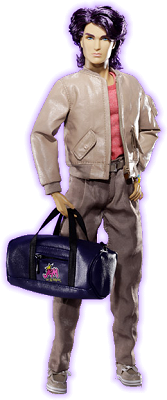 In 2012 some huge news hit Jem fans. Something we had dreamt of for decades was coming true, Jem was back as a doll line!!! Jem, which was a high quality playline already in the 80's, was getting the royal treatment as super high quality collector dolls by the worlds probably most famous doll manufacturer of collector dolls, Integrity Toys, under license by Hasbro. The first sign of the new Jem doll line, appeared very suddenly after it was announced. It was a doll of the main character herself, Jem, to be released as a special San Diego Comic Con exclusive.
Jem fans were surprised by the new look and unknowing what else was to come. Jem fans who were used to slowly building their collections piece by piece, with items available since the 80's, were subjected to in many ways a very different kind of product, that was not a playline available in toystores. It was a struggle to get ahold of these limited edition dolls, only available at the San Diego Comic Con. You were forced to reach someone who was going to the convention. Luckily several people announced they would take part at the convention, and offered a pre-order on auction sites like ebay.
Soon after that, the first actual wave of dolls of this new line were announced, and collectors were pre-ordering like crazy from the companies that were listed as official Integrity Toys dealers. Jem and Jerrica were released as separate dolls, and we even got Rio and Synergy in this first wave. And there would be much more to come.

The first doll released was an interpretation of Hollywood Jem, available for purchase at the HasbroToyShop booth #3329 during Comic-Con International in San Diego July 12-15 2012 for $135, where the limited edition of only 500 dolls sold out very quickly. And following the convention, the doll was to be sold at www.HasbroToyShop.com, but apparently only made a very quick appearance before the remaining few dolls sold out there aswell.
An issue of the Haute Doll magazine with the scoop about the new line had a cover variant featuring Jem, which was only available at the SDCC. Another giveaway at the Comic Con was a card with 80's art of the Glitter 'n Gold roadster, and advertisements from WeLoveFine.com, ShoutFactory.com and spirithalloween.com on the back.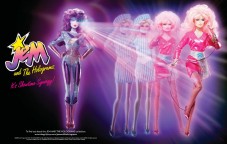 In August, 2012, Integrity Toys announced the four upcoming dolls Classic Jem, Jerrica Benton, Synergy and Rio Pacheco, which were then revealed on the official Integrity Toys Jem doll site on October 5. The dolls were made in a limited edition from 750-1000 dolls of each. They were available for purchase at a suggested retail price of US$119.00 each via Integrity Toys' network of authorized dealers and at the stores of Holt Renfrew in Canada in late November, 2012. However, pre-orders were made by many Jem fans, and the dolls were sold out just about everywhere already the first day they were announced.
To find out any news about upcoming dolls, keep an eye out on the following links:
Promotional pictures from this page may not be reposted without permission from Integrity Toys, and may only be used by Integrity Toys and their authorized dealers for selling the dolls.