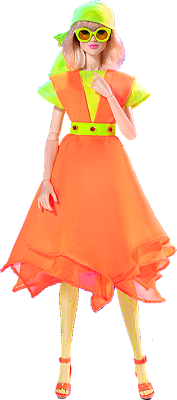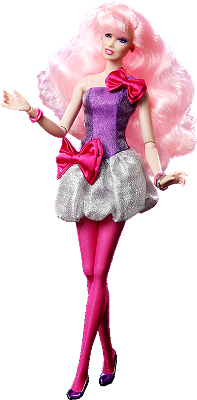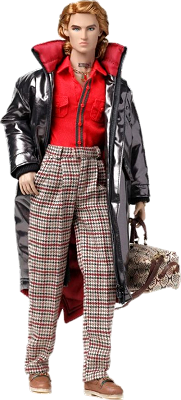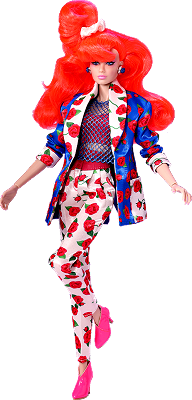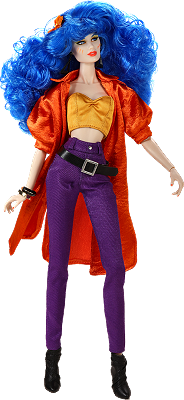 This line ended in 2017, and after two years without any official Jem dolls, it returned for Jem's 35th anniversary. What a welcome return!
There's been a buzz in the Jem fan community, from Jem fans who built a collection of this format of dolls. If we had a hard time keeping up with buying all the high quality dolls before, we were certainly for more now. There are so many characters still to be released, so many iconic looks, and we definitely needed more fashions to switch between.
Alain Tremblay of Integrity Toys has shared the reason they stopped making the Jem line, which was because they were responsible for other IT lines and felt they had said what they wanted to say with Jem, and had done so many Jem characters. In time for the 35th anniversary Hasbro approached Integrity Toys and asked them if they could do something for the anniversary, and IT agreed. Alain Tremblay and Vaughn Sawyers of IT started talking about all the things they would have wanted to do with the Jem line. Then when they started again they felt it was so much fun and wondered why they ever stopped. And this time around Hasbro gave IT the right to do what they wanted with their line.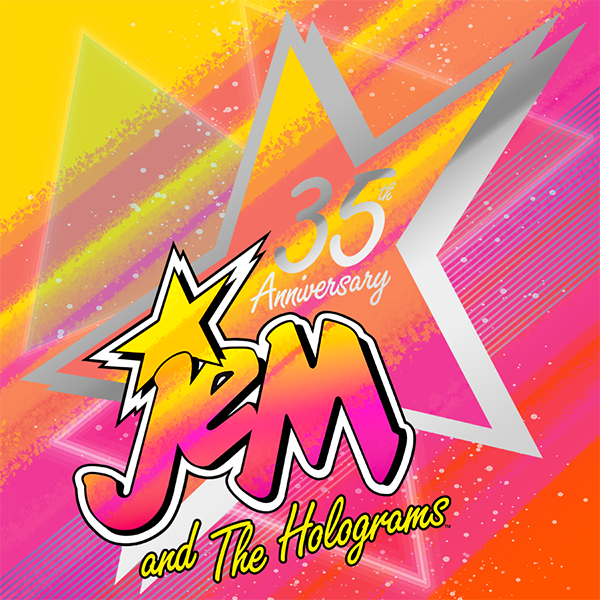 July 10, 2020 IT announced the first doll in the 35th anniversary year for Jem, Up & Rockin' Jerrica Benton / Jem Flip-Side Gift Set. It felt almost like when Jem first returned in shape of an Integrity Toys collectors line in 2012.
IT didn't have had to go all in this time around, since they already had a faithful base of collectors who by were longing for more dolls. Still they put alot of effort into making updates to their line. They included two dolls (or in the first release it was an extra head and torso) with each set, or even three dolls. So if you wanted a rare character like Jetta or Raya, you needed to buy a Kimber or Stormer aswell. This way IT could sell two dolls at once, and we fans could save alot on shipping. And on top of new releases of iconic 80's doll and cartoon fashions, here's what's new in detail: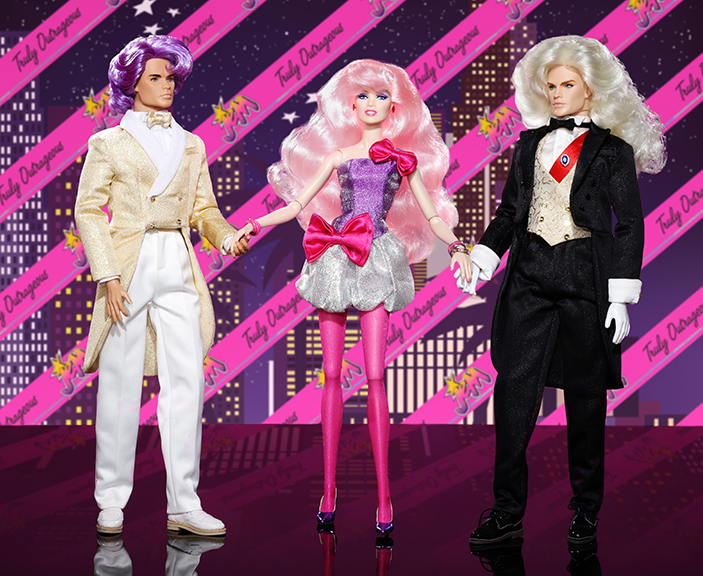 - New boxes. IT keep surprising us with new beautiful and clever packages, that get better and better in terms of resealing and storing the dolls. They have also listened to our needs to save on shipping by making the boxes smaller, especially for the many faithful international fans. By now IT have acquired some hi-res scans of the original doll artwork directly from Hasbro, which they are using on the boxes.
- Other head sculpts. They have taken the confidence and liberties from Hasbro seriously, and experiemented with changing sculpts for some of the main characters. Like for Rio, Aja and Stormer. Some very welcome improvements and variations.
- New body sculpts. Both the female and male bodies were updated to a new version that can be disassembled at all joints, which makes it easier to exchange parts and redress. The new bodies look basically the same, with small differences.
- New makeup and some skintones. No huge updates, but changes compared to the previous dolls.
- New hairtype and colors. A more shiny sturdy and thick type of hair. Which more resembles the 80's doll hair, and makes the hair alot more fluffy and colorful. And very big bangs on all the female dolls. A very appreciated update, the hair looks better than ever. And they even changed the hairtones on several of the dolls for the first time.
- Clothing. New fabric prints. Actually choosing to recreate fashions that required specific prints, is a huge sign of how much care and effort they are putting into this line. The clothing tags now say "Jem and The Holograms 35th Anniversary". And new smaller hooks for closing the clothes.
- Accessories. New style of instruments with clear plastic with glitter, and new shapes. New shapes of jewelry. New stands, resembling the 80's ones with their transparent flourescent colors, and one amazing new stand shaped after the 80's Star Stage. Also the sadel and underarm support pieces for the stands are now silver-chromed instead of black. IT even manages to tie the 80's Hasbro doll line together with the new IT/Hasbro line by a cardboard backdrop included with the Perfect Match set, to pose the dolls on the 80's Star Stage.
- And they removed things aswell. From this year, they no longer included instructions. With the exception for the Up & Rockin' Jerrica Benton / Jem Flip-Side Gift Set aswell as for Raya's drumset. I guess there's no real need for adult collectors to read instructions, especially at this point when the line has been around for so long. After all, no dolls this year had the quick switch heads, and instructions seem rarely included for their other lines.
In these anniversary editions, apparently IT wanted to do something extra. And to concentrate on main characters and looks we would recognize. There's a certain theme to these choices, as they belong to certain moments in the cartoon, and groups of fashions of the doll line. Nice to see how IT balanced the looks evenly between cartoon only fashions and 80's doll line fashions (all of which are also seen in the cartoon). Some of these are obvious iconic choices, and some unexpected.
The Riot, Jem and Rio giftset was the first ever set IT released for the Jem line with three dolls. In their promotional pictures, IT re-created the commercial bumper where this trio appeared. Alain has shared that they wanted to do something unexpected. It turned out fantastic! IT seemed very confident calling this a "soon-to-become fan favorite set", and they were right.
From 2021, IT has a new collaboration with Sideshow.com, and are selling some dolls exclusively via their site. A certain amount of dolls was set aside for W Club members, and a certain amount for Sideshow. A collaboration that seems great for the line. For us fans, it meant having to learn how Sideshow works, and it's gone very smoothly. Though Sideshow ships the dolls directly in the outer carton box, and you have to pay extra for an extra protective box. Not necessary for a safe shipping, but some collectors keep that outer brown carton boxes, and want it fully protected during shipping.
The reception by Jem fans of the new dolls is great. The discussions have revolved around the choices of fashions, with the biggest surprises being Roxy, Shana, Stormer and Rio. The fan favorites turned out to be Up & Rockin' Jem/Jerrica, Perfect Match Riot, Beat This Aja, I Am A Giant Pizzazz, She Makes An Impression Raya, and I Like Your Style Jetta. But most of all fans appreciated to see some hard to find characters getting released again, like Jetta and Raya.
The more releases IT makes, the more heart it will show us fans since IT are reaching deeper into the big catalog of fashions and looks of the Jem legacy.
Off-site information about these dolls:
Promotional pictures from this page may not be reposted without permission from Integrity Toys, and may only be used by Integrity Toys and their authorized dealers for selling the dolls.