RockJem.com / Index / For Sale
Uploaded: November 5, 2019
For Sale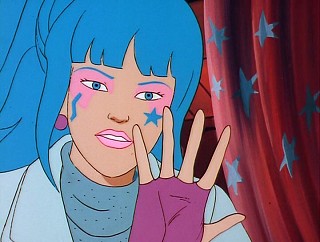 I've decided to sell my Jem collectibles, art and other items will show up here. Just added this salespage in November 2019, still working in taking pictures and adding details to all items, but feel free to start shopping and keep checking back or ask for specific items.
There's only one of each item, so once they're sold they're sold. I would prefer to sell in lots, so if you buy alot I'll even give you a better price.
Shipping worldwide. Always with tracking number so you can follow your package.
Everything comes from a wellkept collection and a smokefree home. But feel free to ask any questions about the items, their condition, for more pictures, shipping options or anything else.
When you decide to purchase some items, send an email to...

...with a list of items you want to purchase and I will give you the total amount including the shipping cost. Or send a message to the Rock Jem instagram page.
Payment accepted via Paypal or bank transfer, feel free to ask for other options. Your package will be sent within a day, and you will then directly be sent your tracking number.
Items for sale :
Model cels: $80 for main characters each unless otherwise noted. $20 for secondary characters.
Storyboards $80 for each set for the original photocopies. These are one of a kind from the Jem storyboard designers, since not many of original drawings were saved from the production. On these you can see what was originally planned for the music videos and some of the toy commercials. Each storyboard consists of a number of pages (around 10 pages each or more), so let me know if you need more examples pictures of pages.
Kimber K-40

Kimber K-18

Stormer St-9

RX-25

Kimber transformed into fan

JR-25

K-33 Stage

K-59

K-32

ST-25

RX-26

RX-14

RX-10

ST-31

Jeff Wright motorcycle outfit

K-38

K-12

Tear Only song #1 sc.13

Rio as holographic Grade "B" movie monster

Pre-production Stormer

The heart of my collection. Probably the rarest piece of Jem art you can own, read more about it here. Send me an email to discuss the price of this one.

Starlight girls

Pencil sketch model art of Anne, Deirdre, and Joellen.

Nick Mann

Pencil sketch model art of an early look of Nick Mann.

Queen of Rock and Roll

You Oughta See The View From Here

How You Play The Game

Love Unites Us

Who Is He Kissing

She's Got The Power second appearance

Set Your Sails

Universal Appeal

There Ain't Nobody Better

It's Workin' Out / It's Doin' Me In

The Rock Backstager toy commercial

Makin' Mischief

Designing Woman

Time Is Runnin' Out

Jealousy