Interview with Jerry Davis, cousin of one of Jem's creators Bill Sanders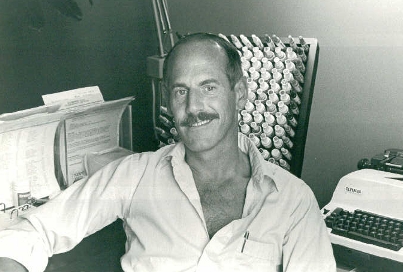 [Picture by Jerry Davis]
What would you say was Bill's biggest talents?
"To me it was his extraordinary ability to view scenery or an object, then reproduce it on paper or canvas."
What kind of music did he enjoy? Did he play any instruments?
"He played piano by ear at an early age. Had he pursued playing piano as a career, he would have rivaled Liberace!"
At what point in life did Bill Sanders get into design and advertising?
"'Advertising Design' was his major when we roomed together at the University of Illinois (1959-63)."
Was it Bill or Hasbro who hatched the idea of creating a doll line? Was Bill hired by Hasbro to create the concept, or did he sell the idea to them?
"Jem was an idea shared by Bill and Joe Hyland, and Bill moved to Florida (boathouse on Casey Key) so they could get the details right. Joe's wife Barbara was also closely involved. Project was sold to Hasbro. Original name was "Em", changed to Jem, believe by Hasbro."
What could the creative process of his work look like when he was in the middle of it?
"What I remember was that he stuck with a project until it was finished, even if it took 2-3 days with no sleep. He was hesitant to show an incomplete piece of art!"
How would he find inspiration for all his imagination?
"It was inherent in his bones! He also liked to show off his work, because it was always better than his competition! I remember, while in college, him tearing up paper and canvas that he thought was inferior. He would start over, and over until he got it right! Then, and only then, would he show it to us."
Can you mention some names of people who worked with Bill during the creation of Jem?
"I do not know them, I was in the United States Air Force, and all over the world after college, so Bill and I seldom crossed paths, usually family reunions in Southern Illinois. Joe and Barbara Hyland (Barbara survives, believe in Florida)."
What was Bill's main idea for the concept of Jem, did he plan for it to be a doll line aswell as a cartoon?
"The idea was to challenge Barbie who both Bill and Joe thought was dated and too milktoast. They decided to use multi-media, and Barbie's packaging changed within a few short months to very similar to Jem's bright colors."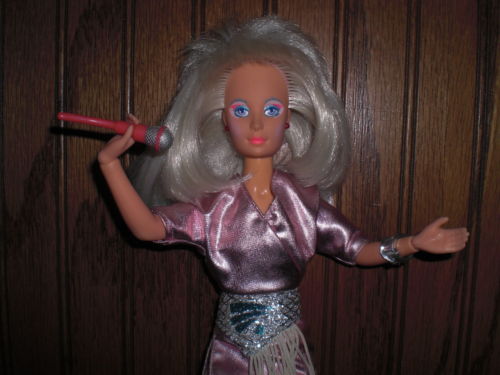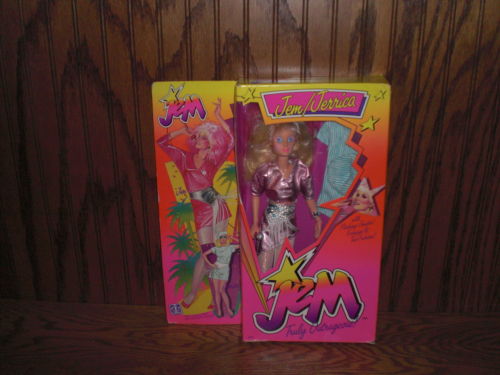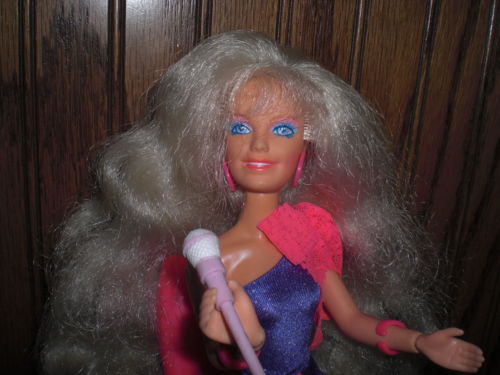 How did Bill like the finished result of Jem, as presented by Hasbro and Sunbow Productions? Was he proud?
"Extremely proud. He gave Jem dolls and related items to all friends and family when he would visit here in Southern Illinois."
What other work has Bill Sanders done except for Jem? Other toys or cartoon-related work?
"Bill had managed some very well known national ad campaigns starting with Tony beauty products (worked with Miss America winners for 10-12 years running, and would tell us his opinion of each of them), Gillette, "Sears Has Everything", "Save with Venture Save with Style", Greyhound, Target, "Got Milk" with Vincent Price. He also worked with Carol Channing doing some TV and print adds, not sure for what products. He did freelance work through his "Deedle Studio", mostly print stuff where his art would shine. Early on he did Flair pens and his hands were featured in the commercials. He also did the spots where the elf-like characters would slam the pens down that didn't write with expletives that were completely original like "blast that flinoramic peckeloomer" and "dirty rackorfrick", "blast that flatorap", etc. Great Stuff!"
"He had several new toy ideas, one of them "Moo's" a series of cows as stuffed animals. Don't recall specifics of the others."
What did he most enjoy spending his freetime doing?
"Partying with friends! He was always the life of the party!"
Do you know what his dreams and plans were for the future?
"He didn't intend to give up advertising, but was intending to do only the work he liked where he could exercise his creative talent. He composed music on piano, was a superb dancer, wrote many short stories, recorded some on cassette tape which I still have (1 or 2). Bill was a great party person, loved cooking and feeding friends which he had 100's. Some held celebrations of his life (died in March, 1990) well after he passed, last one I attended was in June'90 in Chicago."